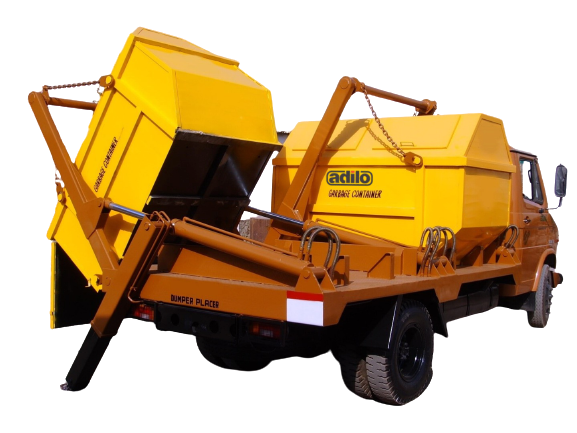 Dumper Placer
Carrying Waste Material containers of different sizes.
It is a unique, highly productive, easy operational and low maintenance, hygienic system to help in keeping a city clean.
Better waste Handling Equipment vehicle in  its range of products.
Heavy duty cylinders to carry heavy containers safely in very less time.
Optimum Loading & Unloading ability through heavy duty hydraulic hoses, Pumping system and safety devices like load holding valve, pressure & safety valve etc.
Hydraulically arrangement for Lifting system with the help of Control lever for minimize the human efforts & time.
Arrangement for stabilizing of vehicle with stabilizers for better Strength & Rigidity at the same time of heavy operation.
Suitable for Municipalities, Building  Developments as well as Individual.
[wd_contact_form id="4″]