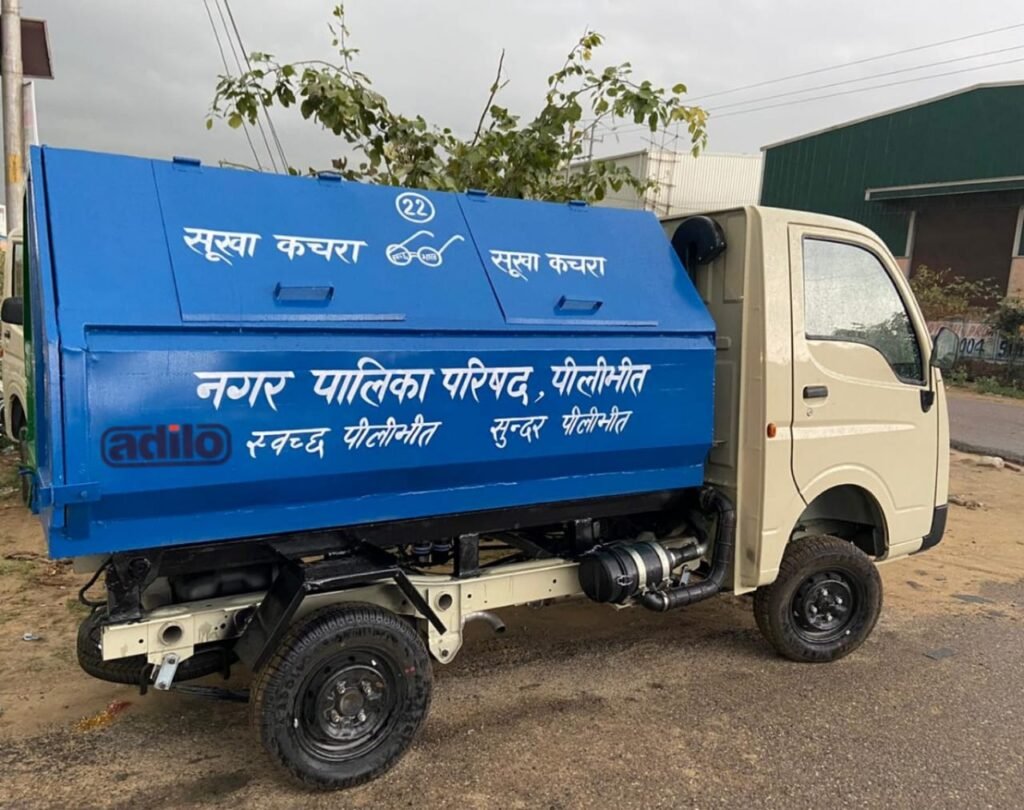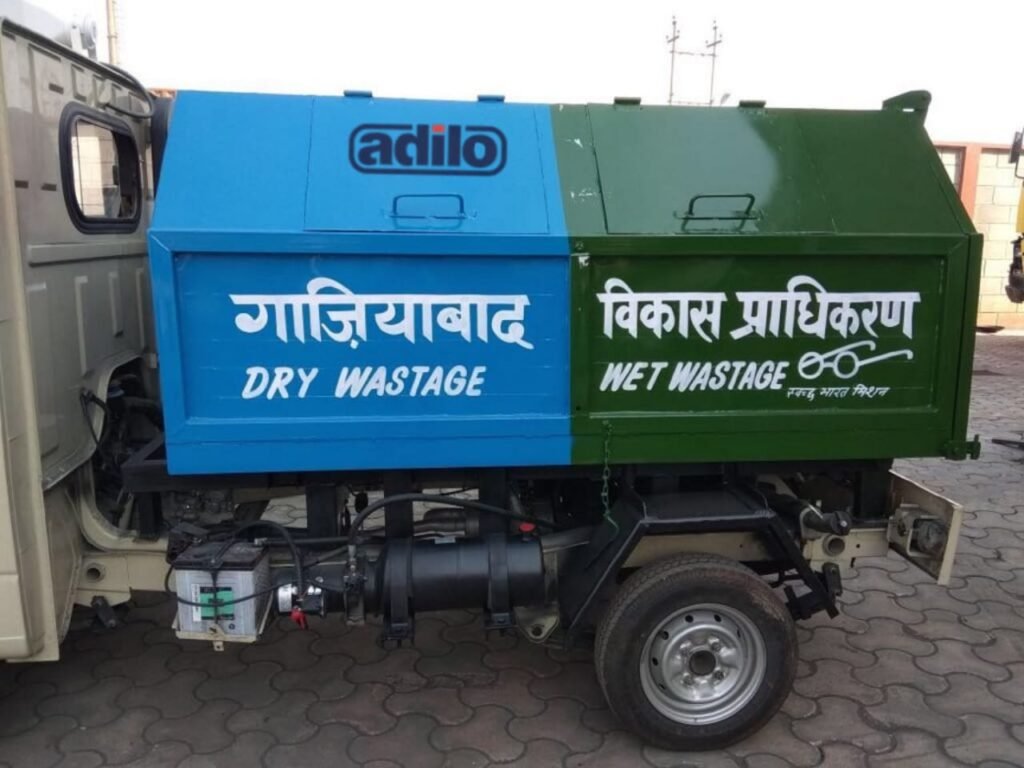 Garbage Tipper placer
HYDRAULIC OPERATED CLOSE BODY TYPE TIPPER WITH VEHICLE CHASSIS ( TATA ACE)
Technical Specifications:

VEHICLE: TATA SUPER ACE
VOLU MATRIC CAPACITY:  2.5 Cub. Mtr
CHASSIS: TATA ACE
BOTTOM & SIDES : 2.0 MM G.I. Sheet
TOP, REAR DOOR & WINDOW:  1.6 MM approx. G.I. Sheet
HYDRAULIC SYSTEM: 12 V DC Battery Operated PowerPack System
ACCESSORIES: STD accessories like Oil Tank, Hyd. Rubber Hose Pipe, Oil Filler knob, Oil Level Indicator, etc.
S. MATERIAL: All angles and channels and other raw materials are as per Indian STD and Rolling Mill variation allowed.
PAINTS: 1 coat of zinc-based primer inside & outside of the tipper, 1 coat of black color inside the Tipper & underbody of Tipper & 2 coat of MSWM Colour scheme outside the tipper paint must be of the standard brand only like Asian/ Berger /Sunlac / Estee.
ACCESSORIES & SAFETY: Standard tool kit for each vehicle.
User manual & service book for each vehicle.
Electronic push-button type control for tipping Container.
[wd_contact_form id="4″]
Save
Save