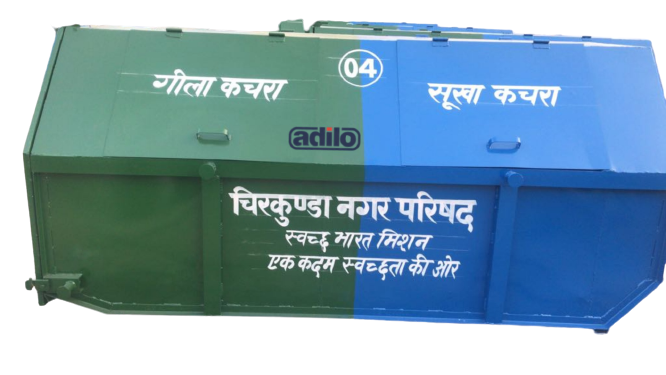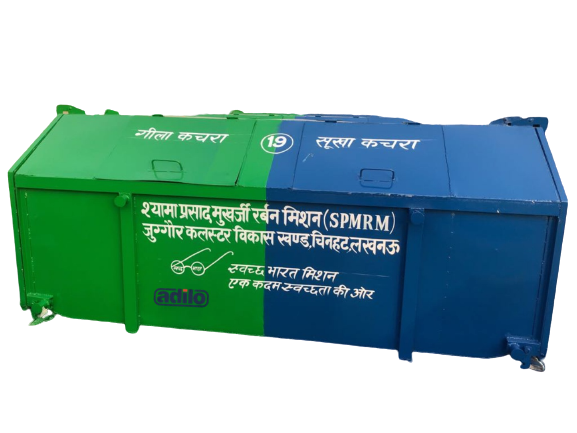 MS Garbage Containers
We are manufacturing a wide range & variety of garbage containers for optimum Handling of Waste materials. They are being manufactured with High Strength, Reliability, Superior Quality & utilization for its end-use.
Sheet Material:  Mild Steel, Galvanized Iron, Stainless Steel Etc.
Thickness:  1 mm, 1.6 mm, 2 mm, 2.5 mm, 3 mm, 4 mm,  5 mm, or can be customized as per requirement.
Size:  1100 ltrs, 2500 ltrs, 3500 ltrs, 4500 ltrs, 6500 ltrs,   8500 ltrs or can be customized as per requirement.
Wheel:  Solid Caster Wheel of 4 Nos.  There will be an option with Brake & Without Brake.
Channel : M.S. with (100×50)mm & (75×40)mm Etc according to   the Strength & capacity of container
Arrangement:  Top cover for garbage loading/Unloading in  1100 litres containers & Top Cover for loading & Side Cover form unloading of garbage in above 2000 litres.